Note that the metal cast V-shaped rail section center of the switch, as mentioned does not accept solder well.
I have had success removing the blackening material carefully allowing the copper clad under the black to remain. The copper clad makes soldering a bit easier.
Note the copper on this switch, sand too much, and the copper color goes away. This part of the switch does not appear to be nickel silver, which accepts solder relatively easy, may be, made of a cast steel, with the copper coating shown.
Sorry, not one of my better pictures, but with care you can solder to the "V"-shaped piece. Note the picture.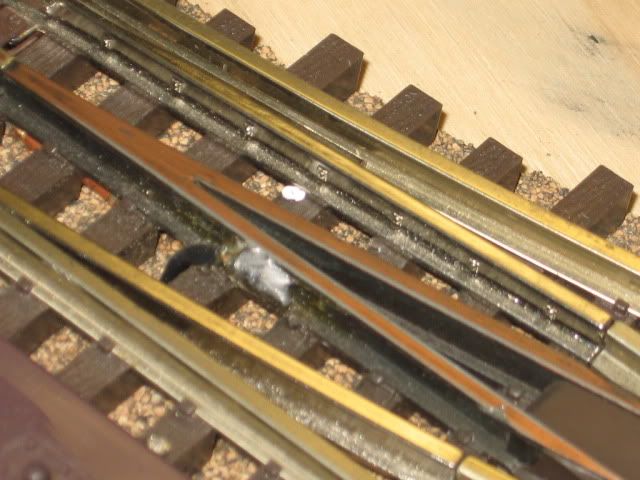 Idea, is to fix a switch without lifting it from a layout. IMO.
Mike CT