I have not converted an MTH Diesel, and probably won't ever, but here is a hundred dollar K-Line. All I did other than changing the wheels is screw the pilot to the metal part that holds the handrails in place.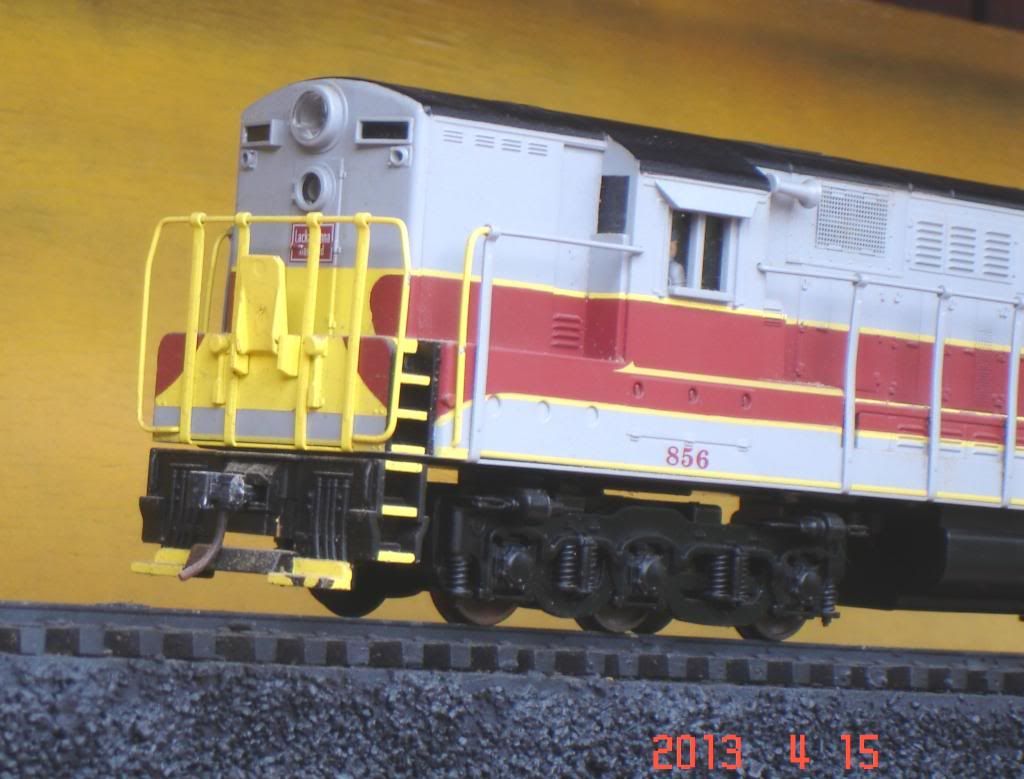 This will offend a lot of folks, since the handrails do not go down and there is a double step at the interface. On the other hand I have a hundred thirty dollar scale F-M. I may leave it Lackawanna.
MTH has, since the very early 1990s, produced 2-rail O Scale, so there never has been a need around here to convert. I love to tell folks how bulletproof the MTH Diesels are - we replacethe pickups with spring- loaded plungers. We get about four years on each axle gear, and that is eight hours a day, five days a week, of nonstop operation. We replace the worms about every second axle gear change, and after a decade the axle bearings are renewed. We run about six of them, and in only one case hav I had to replace the axles.
I know you did not specifically ask about steam, but I have a J1e Hudson that ran on my 2- rail track right out of the box. I was not happy with its appearance, so replaced drivers, cylinders, main frame, motor, gearbox, and all wheelsets. All I have to do now is get a factory reset. It is a very nice piece, rivalling the 700E.