Originally Posted by PRRTrainguy:
[QUOTE]Originally posted by PRRTrainguy:
Parts arrived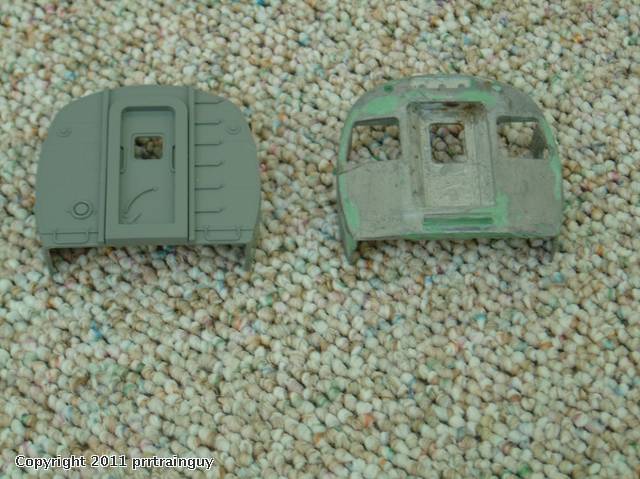 Shell is scale length, non engineer end is plastic and very nice. The operator end is rough and has too many windows and doors are not correct.
That cab end might be from the aborted Clark Benson SPV-2000 model. Thus, not ony does it have too many windows, it's not the correct profile for the Metroliner end. The Metroliner and SPV fiberglass ends were NOT the same, they were different. I saw a photo of the prototype for the CB model about ten years ago and it looked like an SPV, but was otherwise a little rough. I know the SPV very well, having produced an HO resin kit version back in 1996. You're probably better off finding an extra Williams or Welz end for your project. That blind end is correct for the Metroliner, however, so that's a plus.
Mike Bartel