Great thread with some great tips. I pretty much follow Cape Cod Northerns advice and use the 2mm phillips head screws and drill out the Kadee's slightly. I end up cutting off the 3 rail coupler mount on the Atlas truck as well as I have no intention of going back.
My favorite Atlas car is the Single Sheathed Wood Boxcar. There are no mounting holes provided to fasten a Kadee. The Atlas 2 rail car uses a plastic mount secured by 2 screws and then the coupler attaches to this with 2 more. I'd suggest picking up a few if you want to convert this car.
Start by fastening the mount with some 2mm screws.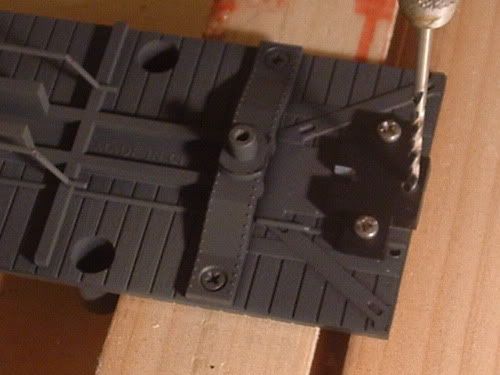 Use the front hole as your drill guide. Drill and tap for a 2mm or 2 56 thread. When thats done. Remove the Atlas mount and snug done the Kadee's coupler box. Square it up and drill and tap your second hole.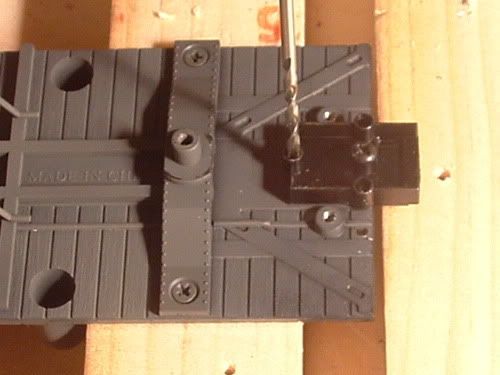 Now remove the rear of the Atlas mounting hole to accept the Kadee mounting holes. One shim is usually needed to get the right height. The mount isn't required to get the job done. But it sure is a handy template to get you started off with the first hole correctly drilled. In the end a thick shim is needed and it serves that purpose nicely.
While the cars Pete has shown are a great way to get started. When you start doing everything you own and making custom mounts. A drill press is a great investment. As well as a numbered set of small bits and taps.