The process is pretty simple for K-Line 21" cars: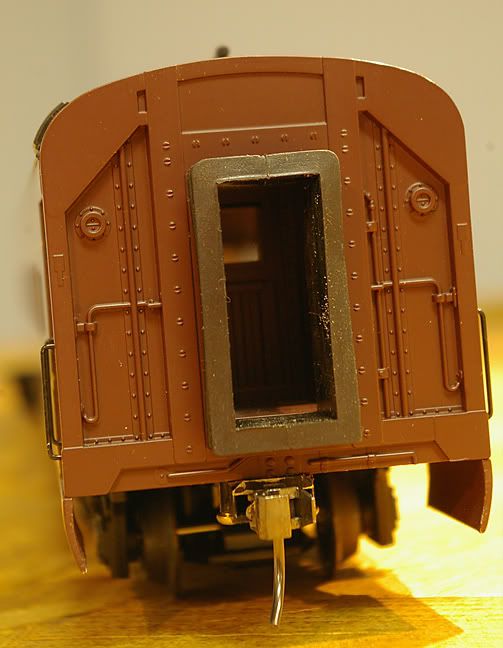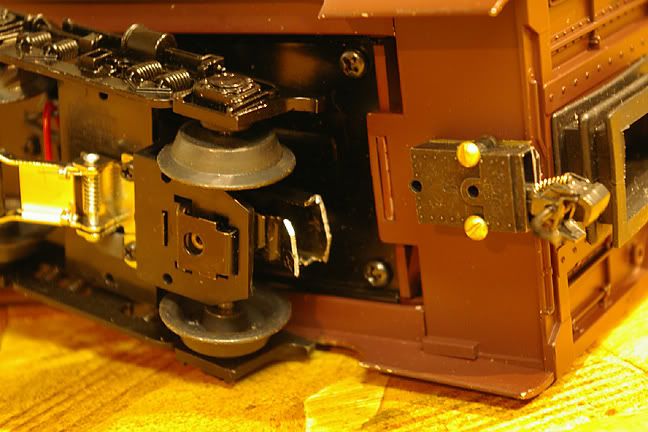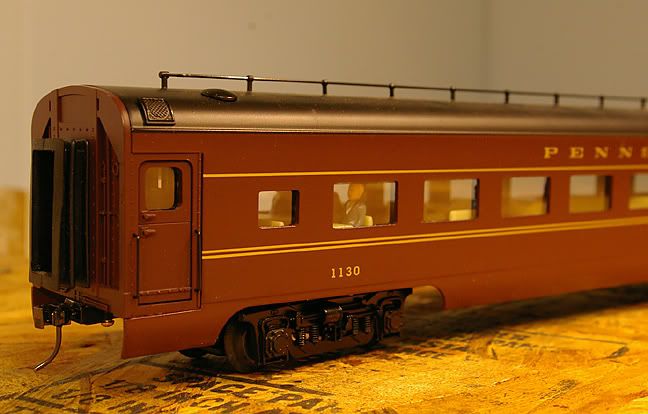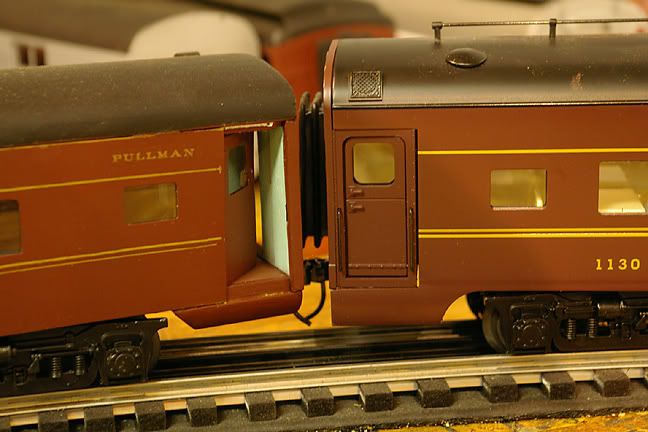 The process is simply:
1. Cut off 3R coupler with Tin Snips.
2. Drill holes for new coupler.
3. Add shims as required. The usual 2 seemed to do it.
4. Add couplers.
5. Run train.
No 027 curves for these guys!