Boy I hope this is the last time I have to use photobucket.
This is the way I do them.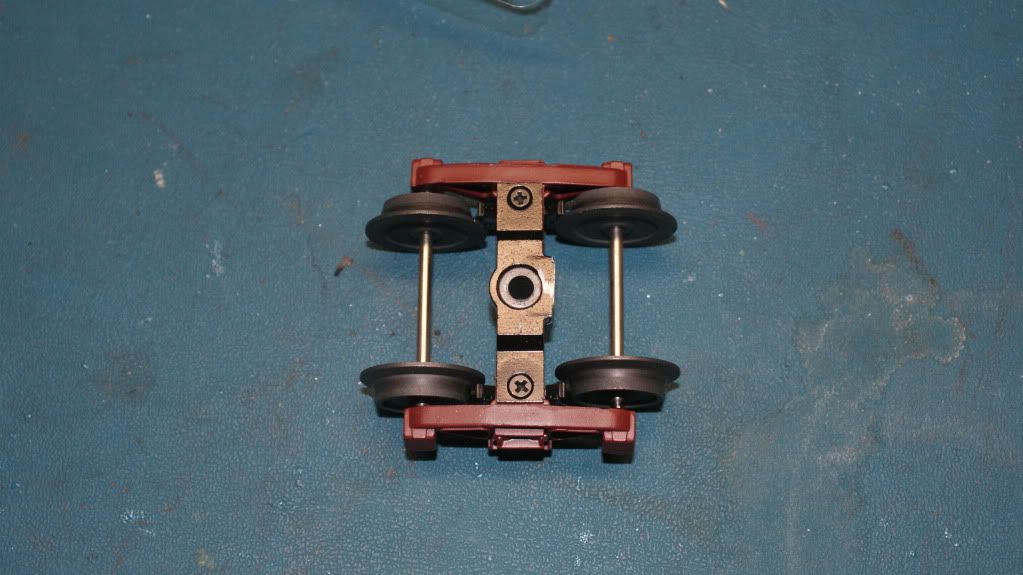 As you can see without the cross bar and screws installed, the screw itself is not holding anything together.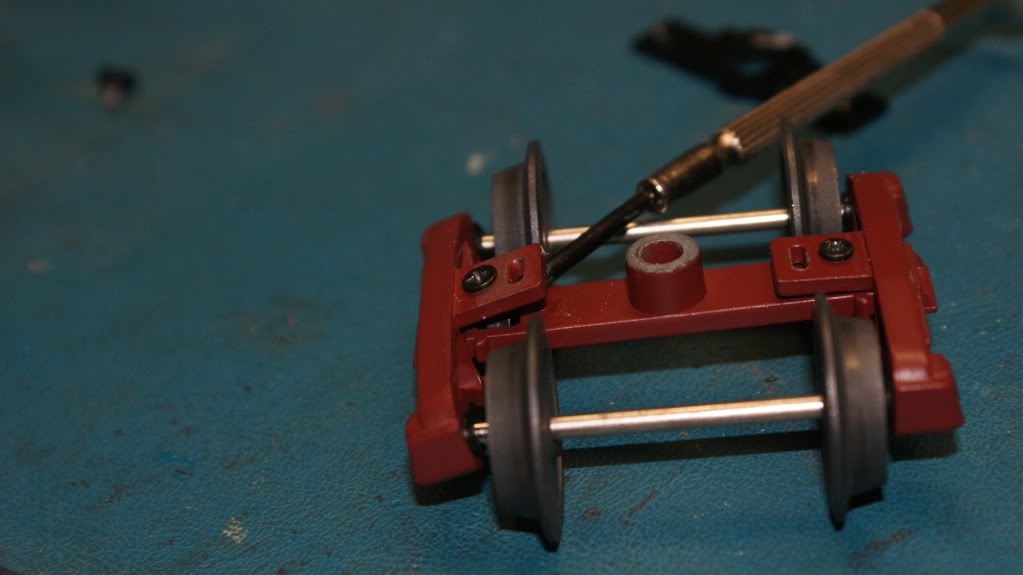 Ok this is what I do: I remove the coupler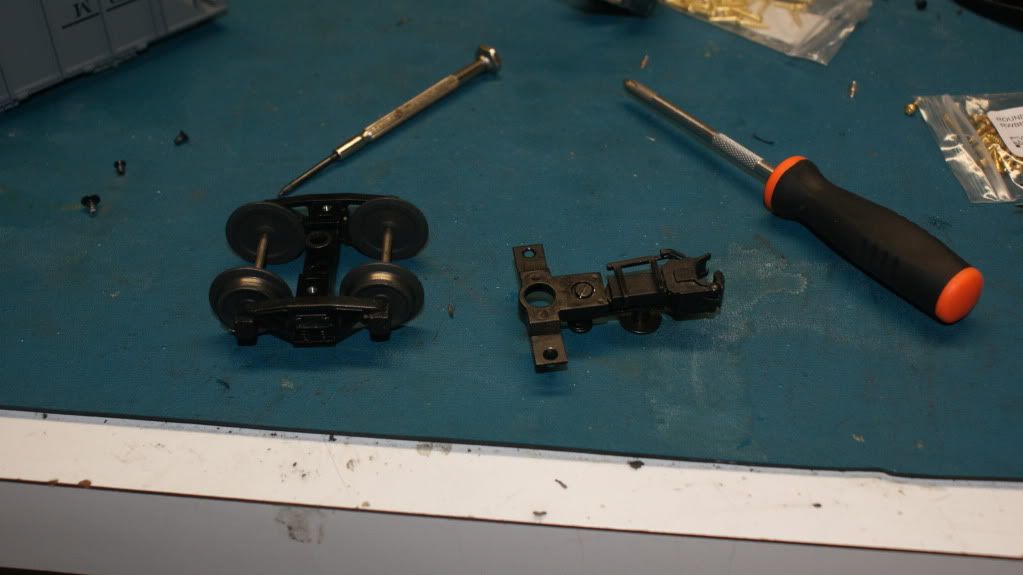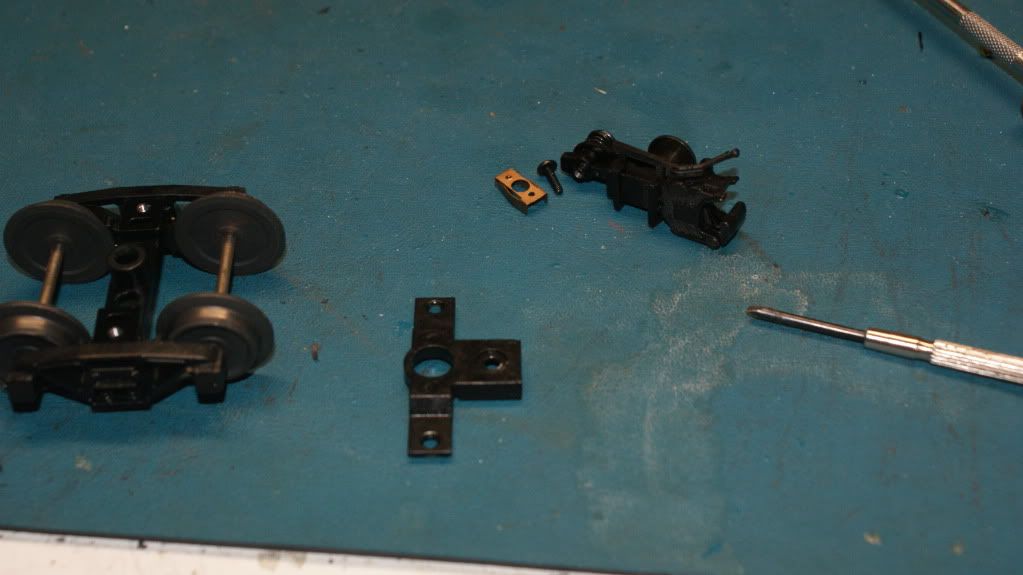 Clamp on with vise grips and bend.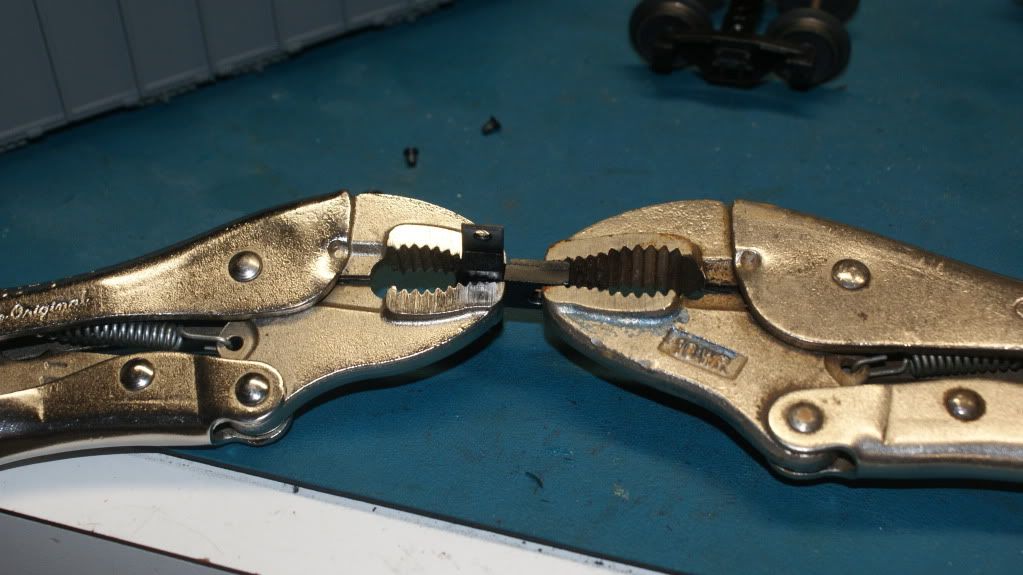 You can either install as is or grind it smooth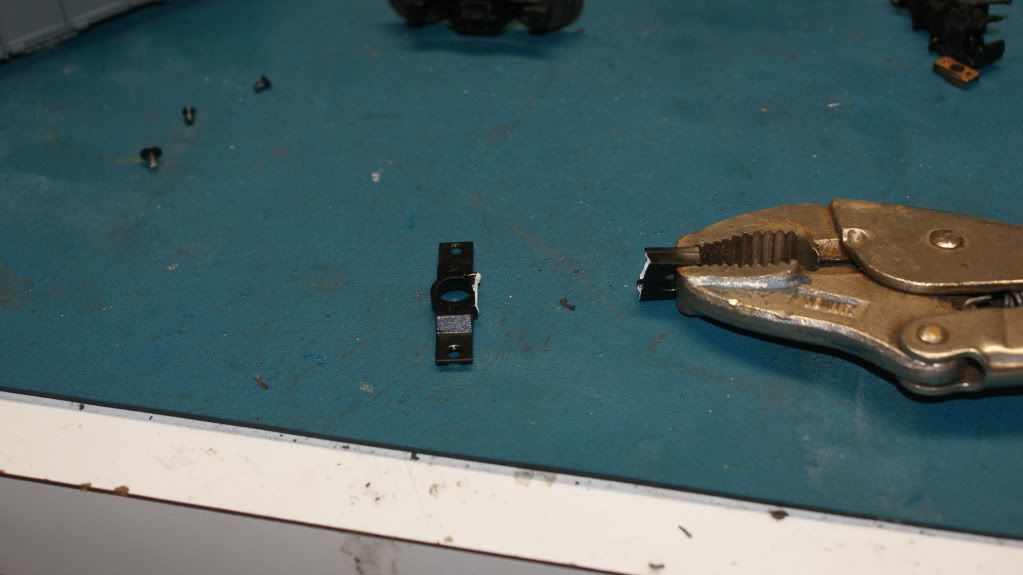 re-install cross bar and put on your rolling stock.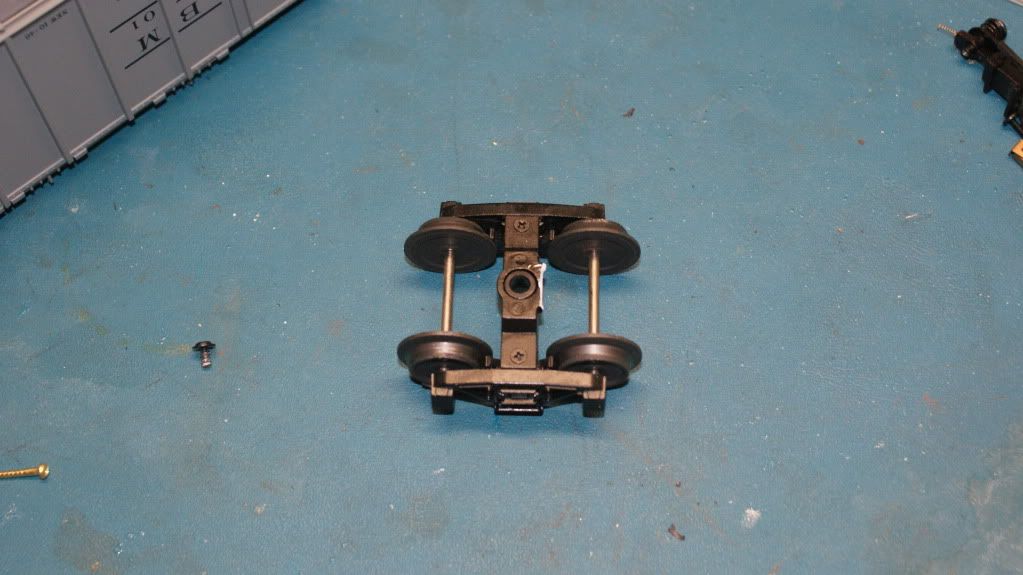 If you don't do this and you press down on the car as these trucks have spring action, the sides might go flying or it may never happen. Anyway I would recommend this for the Atlas trucks
I'm not trying to prove anybody wrong just trying to help out the team.