Korber 304, Base 3 stall kit, 304A, add one stall, and 304B extension, are available, and work well with any turntable 30" to 32". Space between the edge of the TT and the front of the Roundhouse is about 12", each TT spur track should center in the stall, at least up to 6, 8 stalls.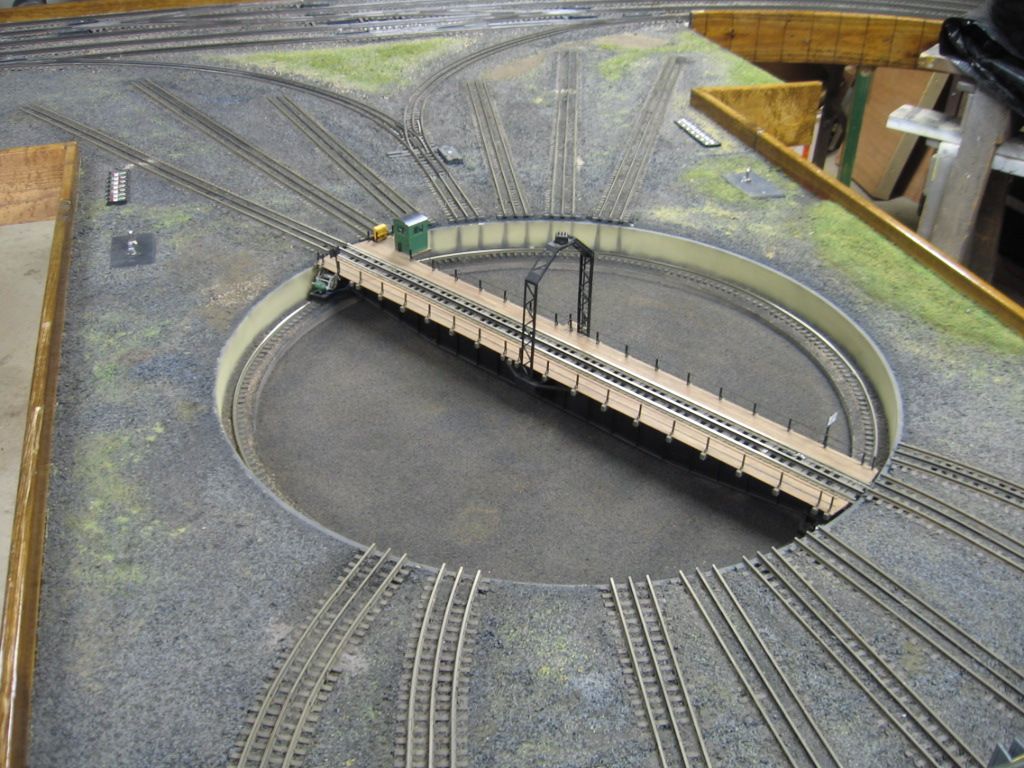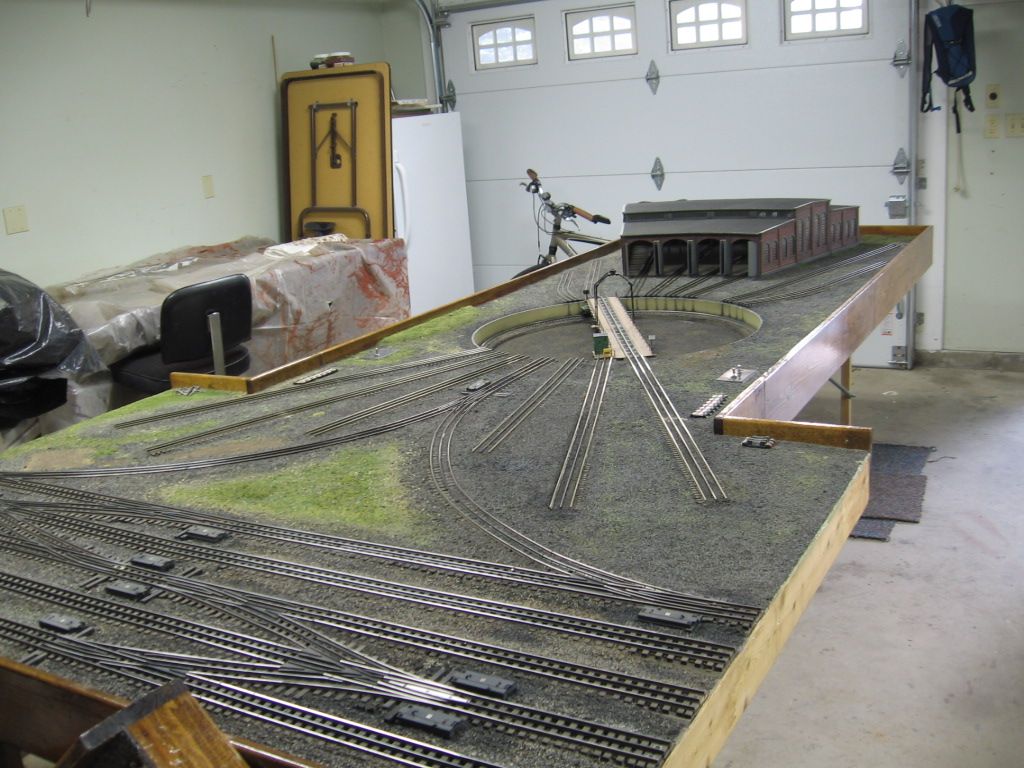 The 304B extension, add on.
Edit/Add 9:00AM 9/26/21. Older Diamond Scale TT, an assembled kit.