I've seen these cars in other scales. The most notable is from Exact Rail in HO scale:
Another was from a Roundhouse kit also in HO I think:
I really like the Roundhouse version of the graphics. What I have in mind is creating a car in S scale to match my version of the S gauge B&O Royal Blue set I created several years ago:
My version of the cars is a fictitious one but I don't care...I like it! Anyway as you probably know none of the Flyer Royal Blue engines had any sound functions. I have added sound to the set via one of the AF Railsounds Boxcars. I actually bought both of the steam sounds boxcars. The Erie has a deep steamboat whistle and the GN has a higher pitched whistle.
I have run them both and have switched out the shells for a Railway Express Reefer shell. However it's green and kinda spoils the effect of the blue train:
I also have substituted an AF CSX waffle-side boxcar as it is a deep blue color: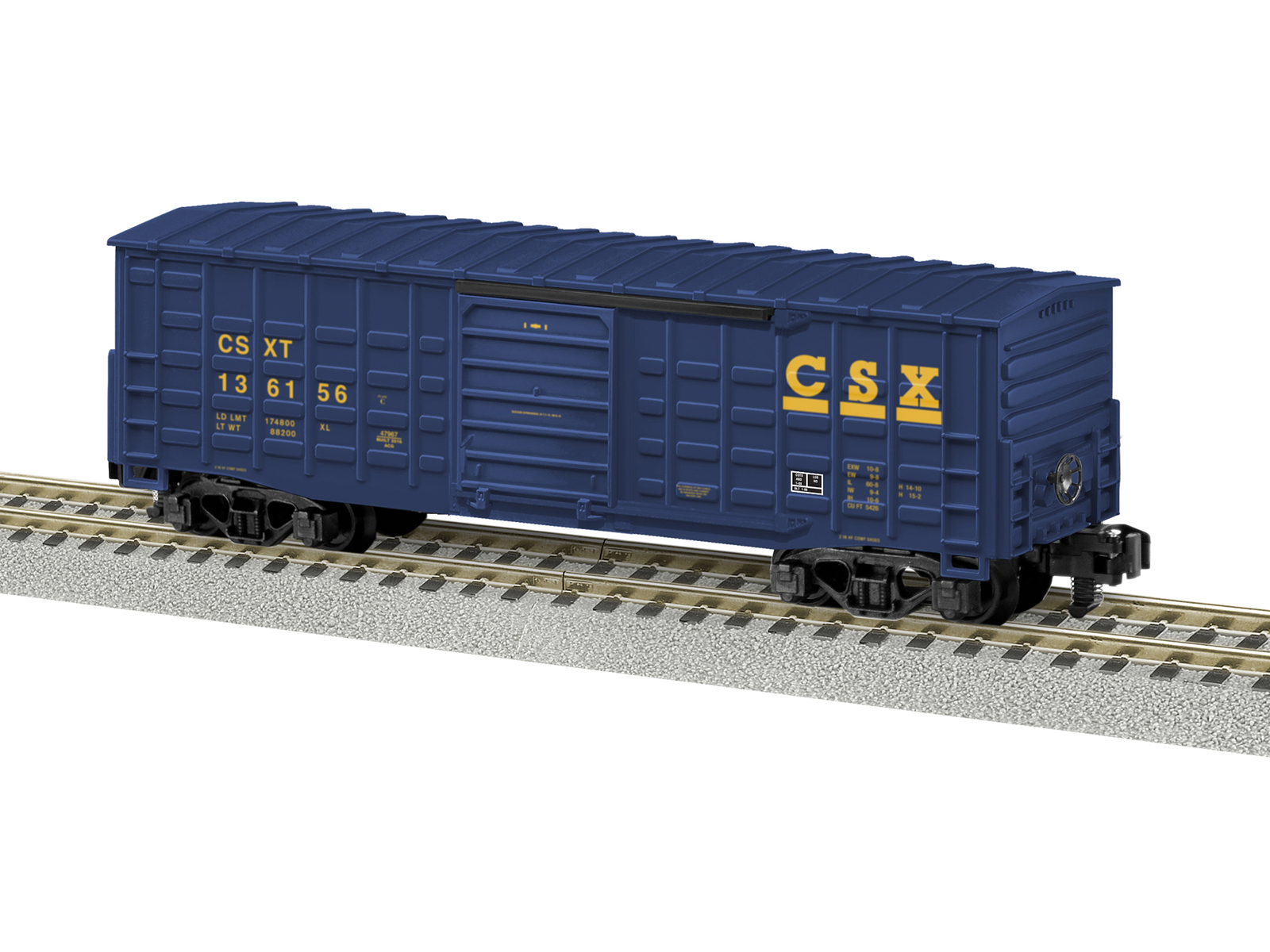 but it isn't a good color or time frame match. So is there any where I could acquire in S scale a car similar to the B&O M-53 Wagontop Boxcar, paint and letter it to match my home-made set and mount the shell on one of my Railsounds chassis?
Any help is appreciated. However, if my only choice is an extremely high priced brass version I'll have to settle for what I have. I'm too cheap for brass cars.
Mark