Between exercising and going to Costco (among other stores) I was still able to get about an hour in the shop and was able to finish shingling the turret roof. With the paint and the shingles it's harder to identify that this was an FDM 3D print job.
I stuck the turret assembly back onto the building to look at it. Of course everything is just plopped there. I will finish up this assembly tomorrow which will include the little roof that goes on top, the upper and lower windows, the spiral staircase and then the corbels (which I still have to paint). Then it's onto finishing up the Mansard. I'm sort of working from top to bottom.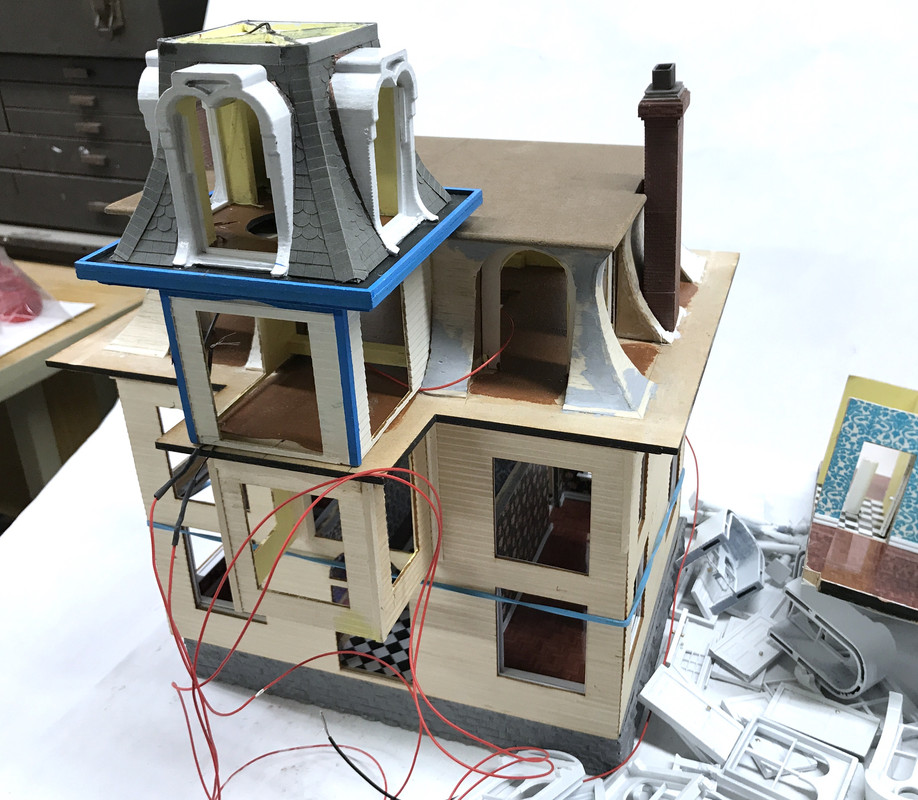 Shingling the Mansard is like shingling the turret roof on steroids. It's much easier to shingle in long continuous strips, but the Mansard is nothing but interrupted surfaces. I want to shingle it with the windows in place because the flashing and shingles must fully remove any of the gaps between the rough roof and the windows.
Until tomorrow...