A modeler posted on some other forums I go to about using HO scale track to do an odd non-scale he called 55n3.
I thought that was kind of a cool idea, so I jumped right in and began to kitbash an old GI Joe switcher into a whole new loco.
There are also people doing 35mm with HO scale, and that is also tempting, as it works for Gilpin 2' gauge trains.
If you happen to be a GI JOE train collector, do not look a these photos. You will have a heart attack seeing this "Collector Model" being abused.
I realize this is an O scale forum, but there isn't exactly a huge fan base for 55n3 out there, so I thought I would share my experiment here.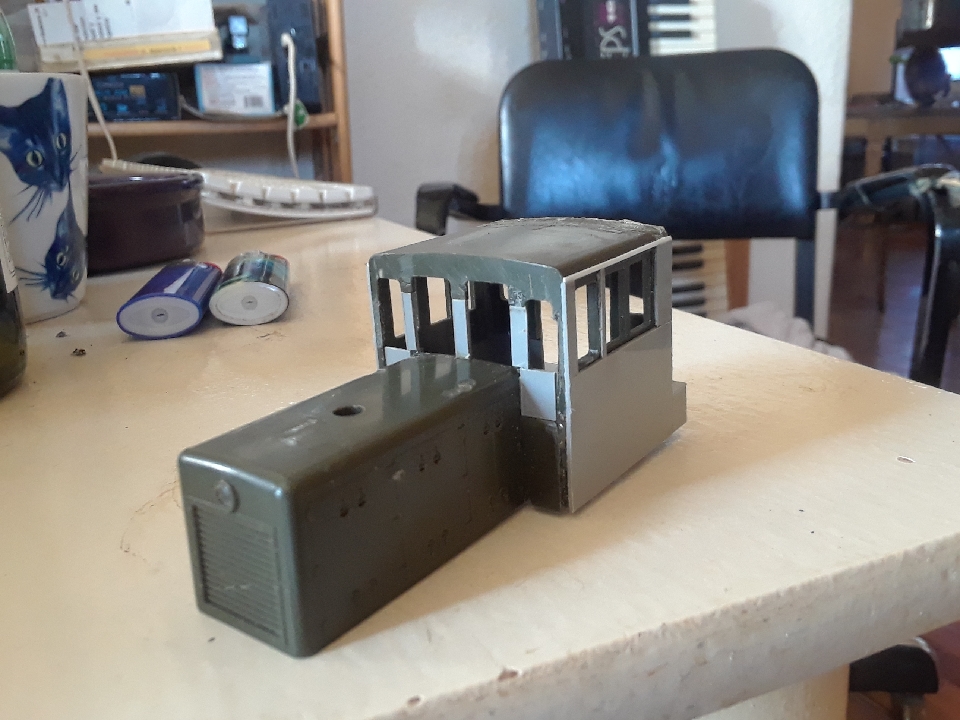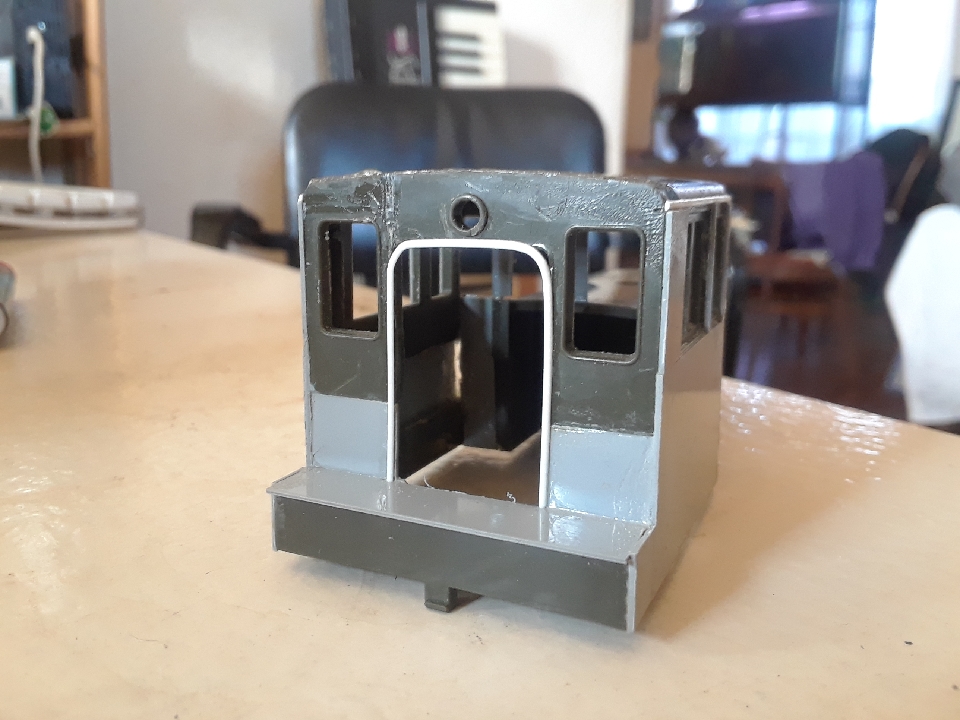 I'm not very experienced with kit bashing, so the experts will probably think this is pretty sloppy work. But I am having fun. Besides, I have squadron putty to fill any and all flaws!
I think I will modify the rest of the set to make a wood gondola, a water car, and a Gilpin style caboose.