Yeah I know...corny post title. But...it's essentially true!
Today I received my MTH NS Veterans (now sold out) and First Responders boxcars that were being sold on Ebay: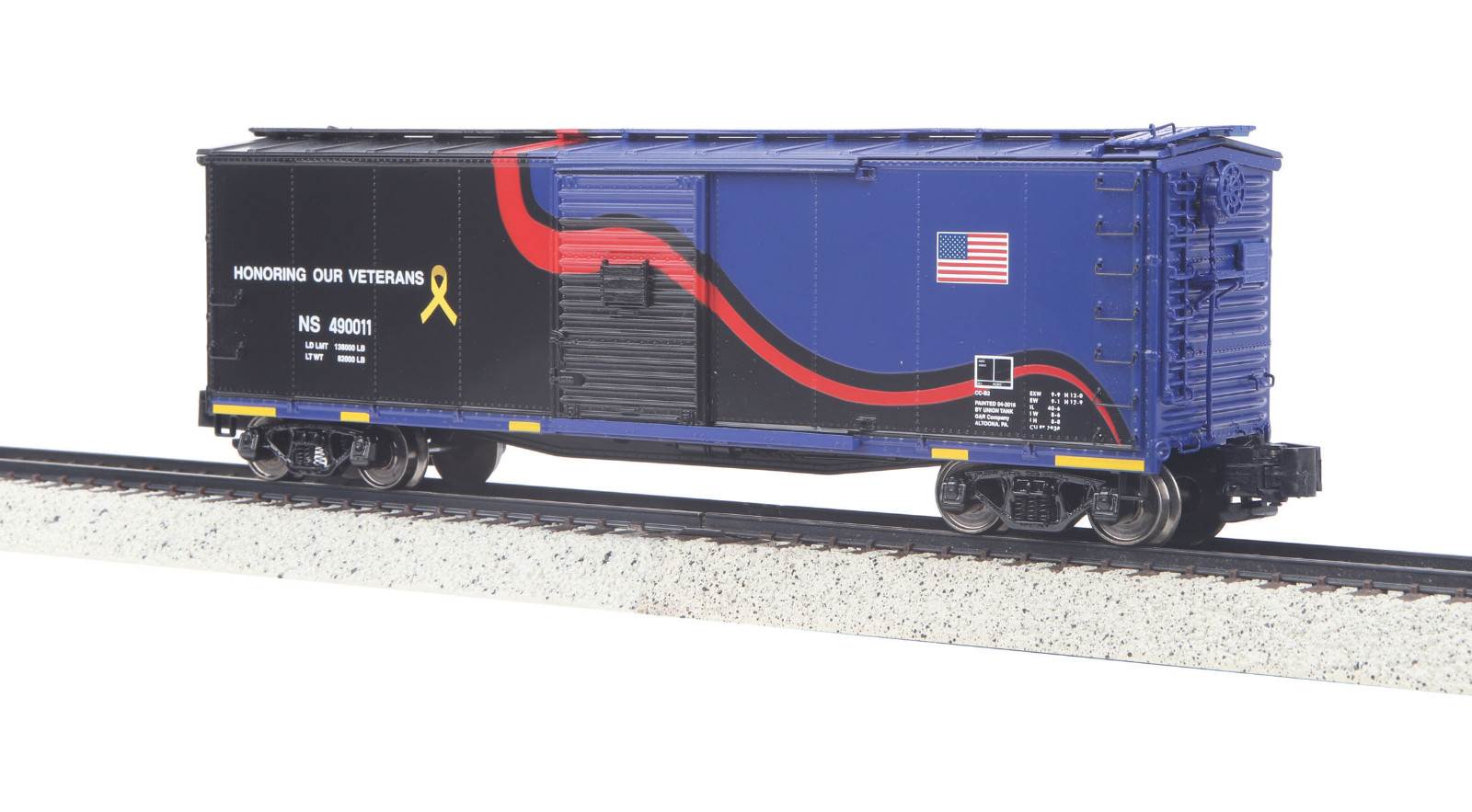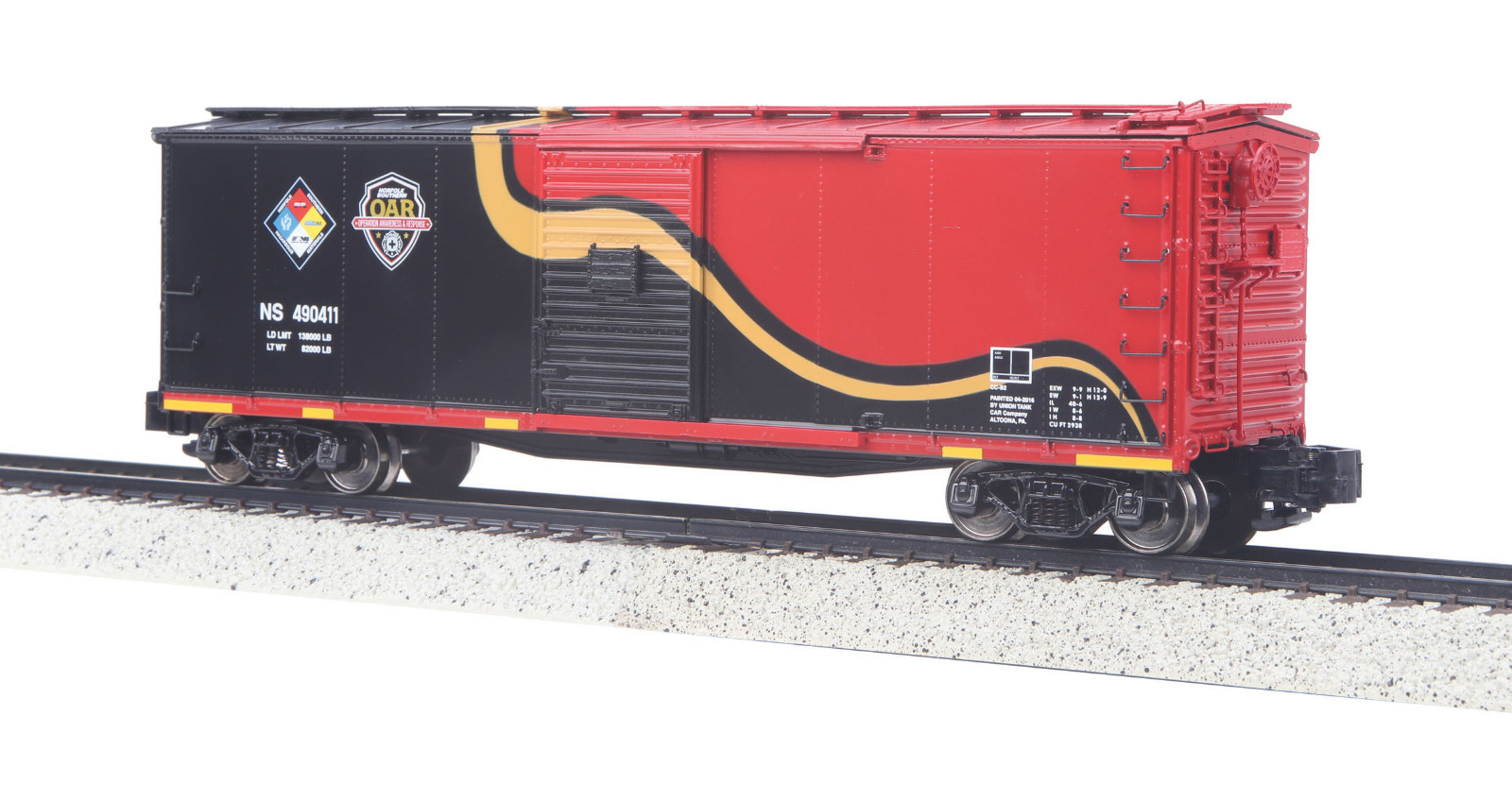 Both cars look great. When I un-packaged them I did my customary look-see for any defects and add a drop of oil to each axle end. No problems with either car but to my amazement molded into the underside of the floor was The Showcase Line on one end and Made in China for S Helper Service on the other end.
Now I bought several of the new MTH billboard reefers when they were released a few years ago and they were marked MTH . They have a fish belly underframe as did the older SHS reefers. You'd think that the molds used for the reefers were the old SHS reefer molds altered to reflect MTH ownership. The 45' Trailer on Flatcars floors were similarly marked MTH.
These two new NS cars also have the fish belly under frame but the cars are a steel sided boxcar. (I also have a B&O MTH RR club steel sided boxcar, it is marked for MTH and has a different floor and under frame. In fact that B&O car has the same floor and under frame as an older SHS outside braced boxcar which has the original SHS mold marks.)
Confused yet? I am.
So while no one will ever know why these two NS cars have the old mold marks for SHS and are sitting on fishbelly framed floors I found it interesting to own a genuine SHS car manufactured years after they went bust.
Years from now somebody will be scratching their head over this mis-match of parts.
Mark