So I am experimenting with different coloring option's for the tie's and tie plates, rail's ect.....frustrating to say the least.
I am leaning towards this on the ties. I want a darker grayish/brownish dirty look. The tie plates and this section of rail I sprayed with a dark brown, to me it will work as a base color and I think will blend with the ties when I add additional coloring and chalks ect. The ties look darker in the photos, they are abit lighter in person. What are your thoughts?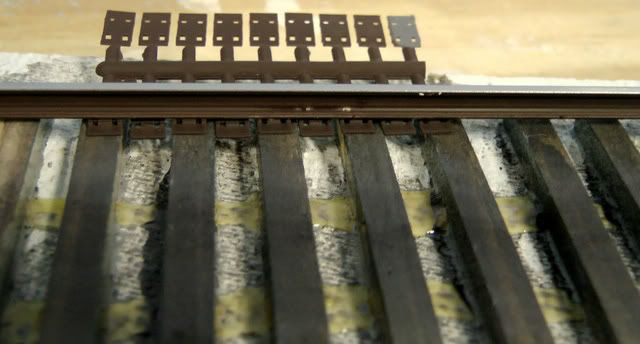 And just a few pics of some progress....lots of ties down...now just need to texture them and.....arggg get some color to the rest.