I've been bitten by the Lionel OO gauge bug, and am interested in purchasing a variety of OO products for the Christmas season of 2019.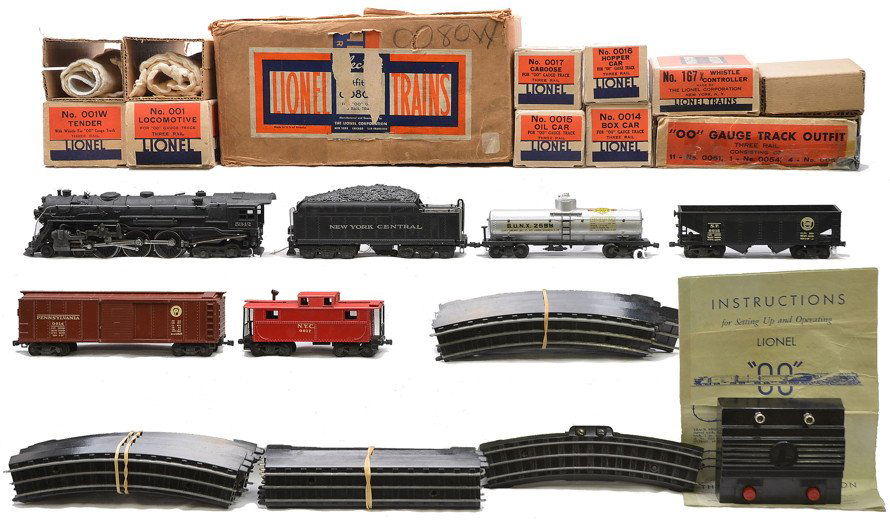 1) I'm looking for the fully detailed (either 2-rail or 3-rail) version of the OO gauge New York Central J1E Hudson that Lionel made in the 1939-42 era. Would prefer the 3-rail 001 version, but the 003 2-rail version will more than suffice, too.
Not asking for mint, but excellent to like-new would be nice, and in running condition. Also must be the version with an air whistle in the tender.
2) The four die cast freight cars (boxcar, hopper, tanker, and caboose) in equally reasonably good condition. I'm not picky on colors or roadnames. No rust is always good.
3) Associated OO track in good condition, or at least good enough that the roadbed isn't warping and cracking off the rails.
Please contact me via Email in my profile page if you have one of these OO products they'd be willing to sell. Thank you very much~