I've been away a while but we just got moved into our new shop so I thought I would touch base w/the fine group of modlers here to see what sort of structure you'd like to see us do next in O Scale. As you know, we tend to sway to the "wrong side of the tracks" w/liquor stores, pawn shops and tattoo parlors, but I'm open to any and all ideas for our next O scale kit. What would you like to see us do next?
Here's an alternate version of our last O scale kit, Patterson's Hardware. It's shown here as Luci's Tattoo Emporium.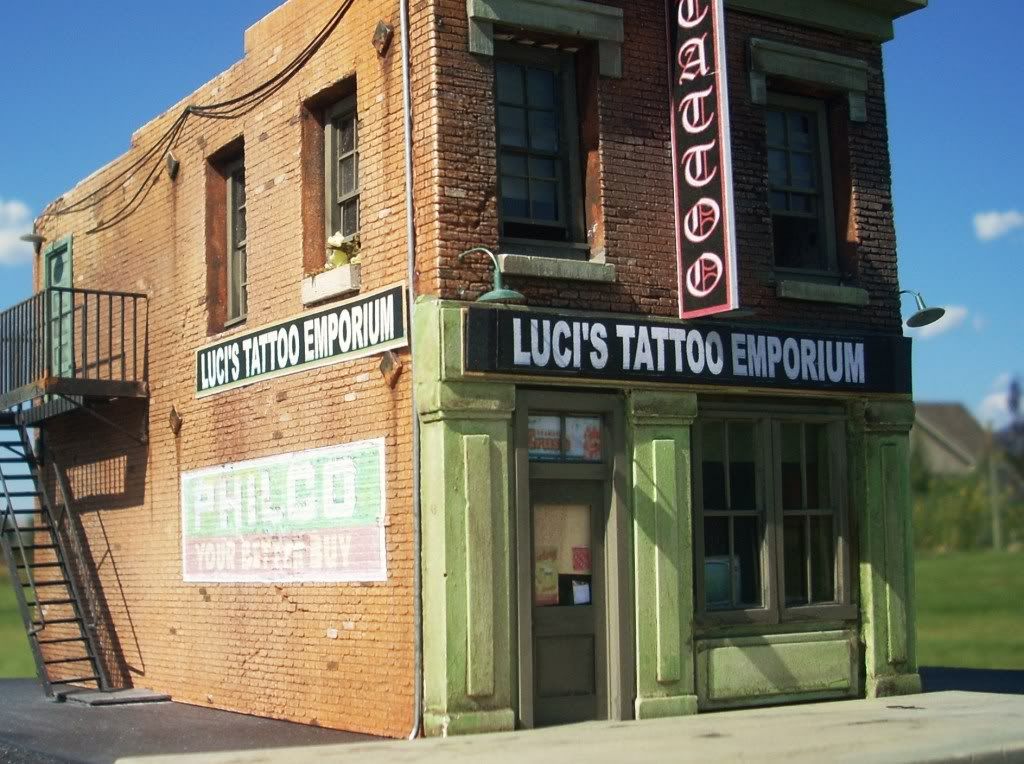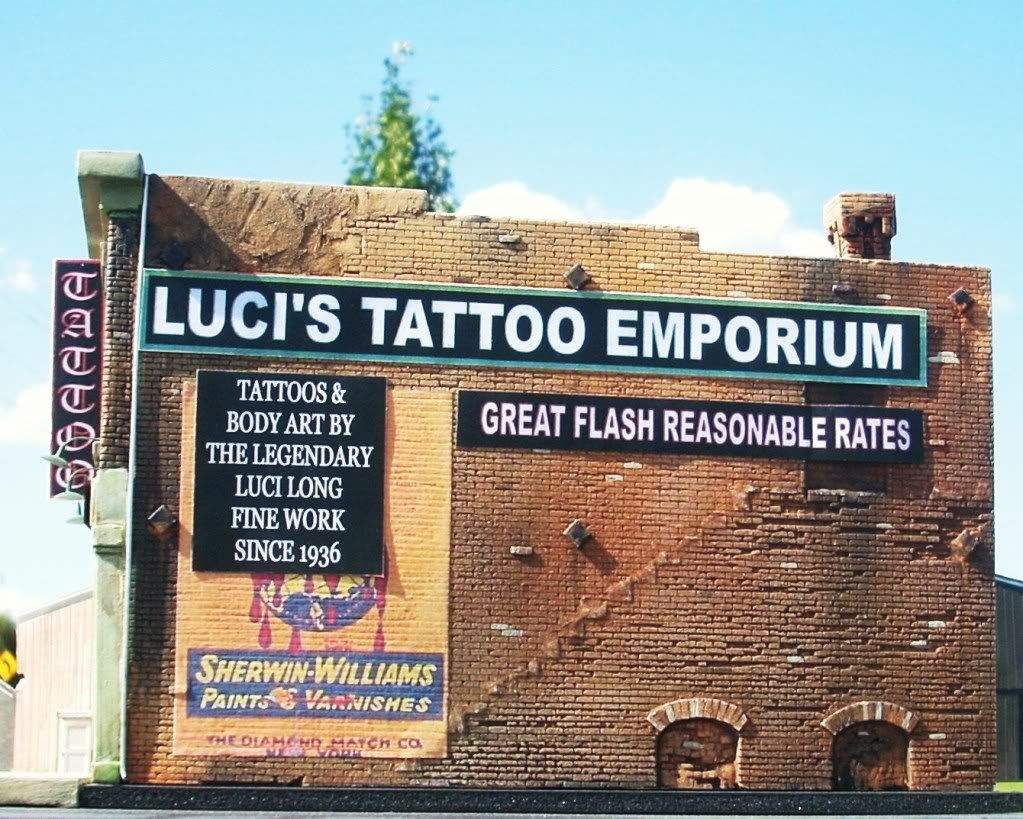 Thanks much, I'm looking forward to hearing from you!
Randy Pepprock
Downtown Deco