So, that bug has been itching away at me, I gotta buy somethin again. So I open up eBay again, ready to satisfy it. A few hours pass and I find this.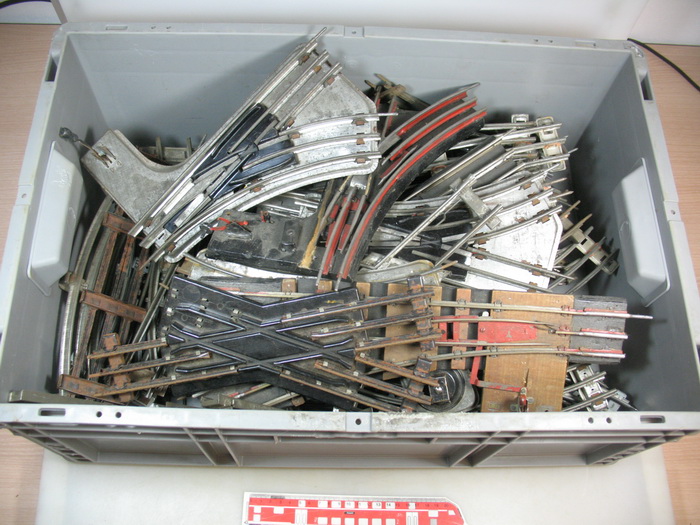 The title was (roughly) this: "65x Bing etc Track 0"
"Bing etc"
God, another one of these. The seller doesn't do their research, and just posts the whole lot with the little info about the makers they do have.
That was my first thought, but the more and more i researched, the more I realized that the seller probably did try researching, and came up as bare as I did. Honestly I don't blame them anymore for not providing information to go with these tracks, I could barely find any over the course of like an hour. I think the two matching Left and right-hand manual switches are American Flyer, but that's just a guess. Most of this would have origins in Europe, specifically Germany, Which does help, slightly. Another helper being that at least some of these are Bing, so that helps too, I guess.
So here is a little challenge for any of yall out here who want to help, or just like passing the time looking at trains, feel free to help. I do have a few sources I used to help, most aren't completely scoured for every piece of information, so it would be good to check them all. If you guys have any sites that can help me gather more information about these, that would be amazing as well. I'll post updates on my research (I'm not lazy, I'm still going to do some searching myself) and let you know what I find here. I'll also post the pictures that came with it, so you guys don't have to just look at a picture of a box for information.