I've had this itch I wanted to scratch in regards to three items in my O-Gauge collection. Two are just out of my curiosity, but one is more serious and I was wondering if anyone could help me answer these questions, ESPECIALLY the first one.
There appears to be a broken wire on the front tender truck of my Lionel #18750 Southern Pacific 0-8-0, from the Lionel #30167 Southern Pacific Merger Set. I bought the whole set, NIB, online off of eBay. I have not roughhoused the tender in any way whatsoever since, and the tender has strictly ran on 0-36 curves. There are sounds, but the sounds function correctly and do not cause any issues. What is this wire for, how can it be fixed (if it can be fixed) and could it cause and problems if further damaged?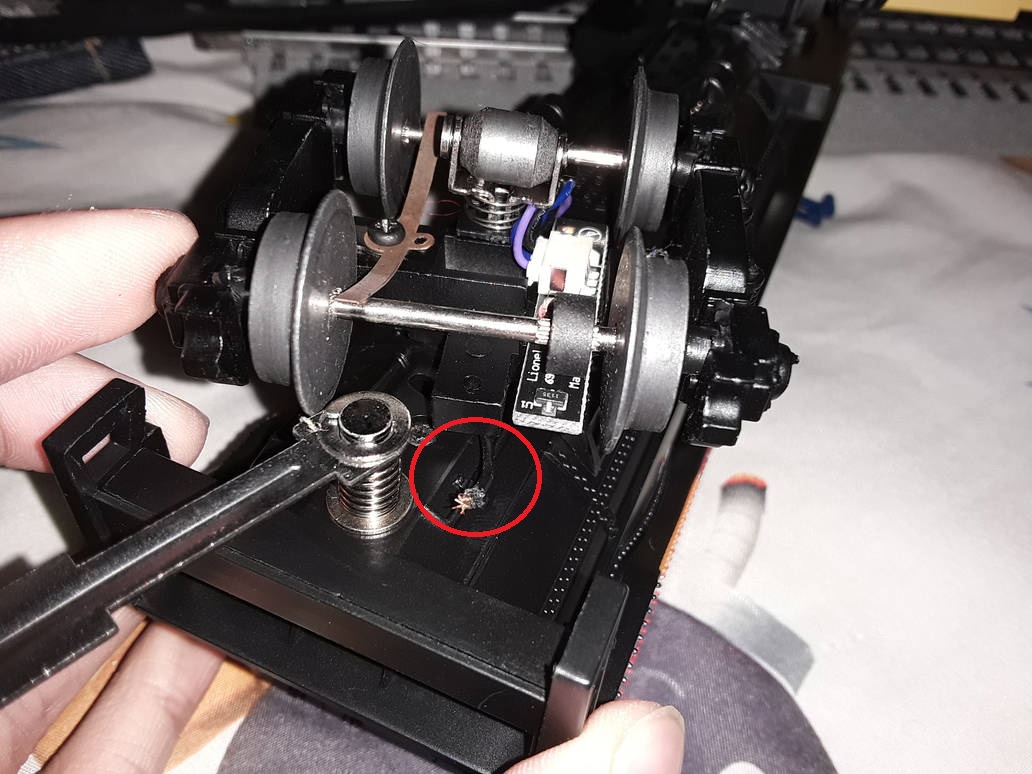 Now onto the curiosity questions. My Lionel #15067 Southern Pacific Quad Hopper (Also from the Lionel SP Merger Set) has the Road Number and Lettering printed on only one end of the hopper. When it came with the whole set, it was NIB and had never been ran before. I couldn't help but notice that the other cars in the set (Central Pacific Stock Car, T&NO Tanker) have the numbers printed on both sides). Is this a factory error or is this common on all of the SP Merger Hoppers?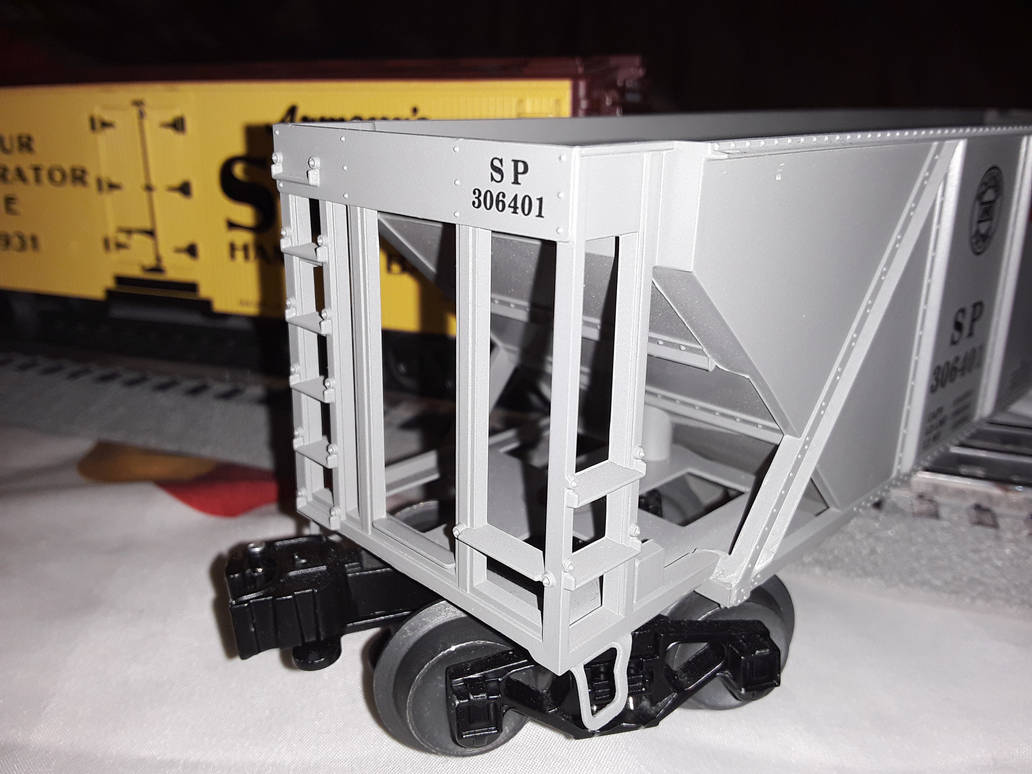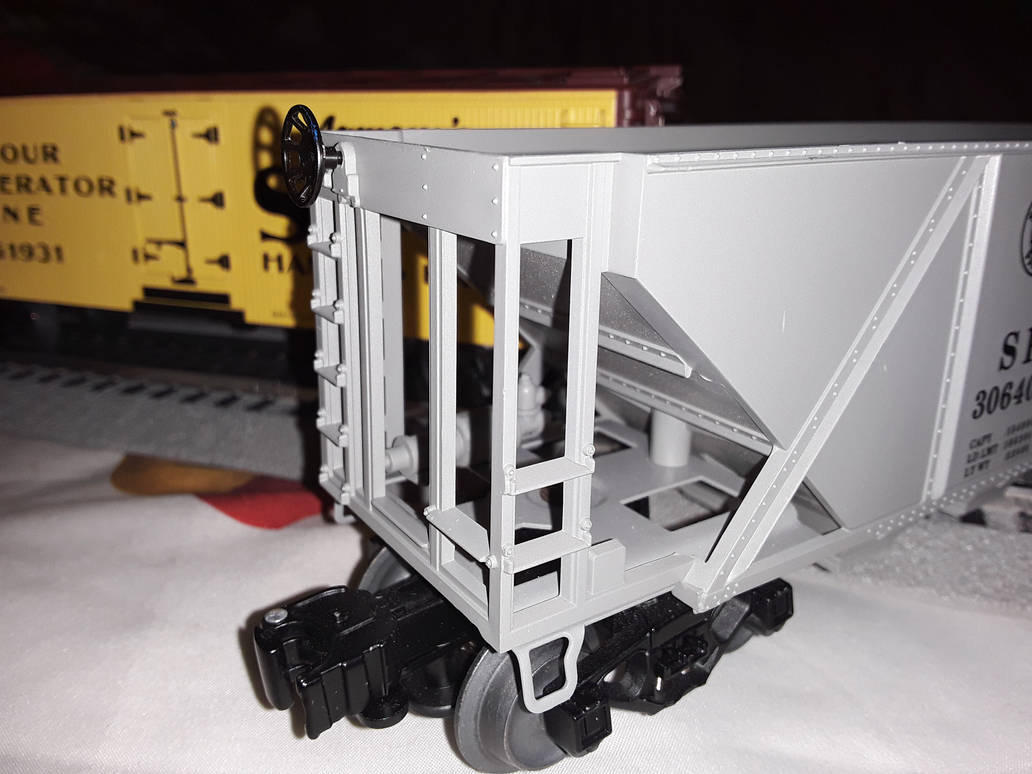 And the last question. About a year or two ago I was given an O-Line Refrigerator car by a close relative of mine. The reefer came with a cute little rubber figure, but I've never really had a use for said figure because: 1) He doesn't fit onto the end or side ladders. 2) He wont fit on any of the cabooses I have and 3) I do NOT have a layout for him to stand or sit somewhere. For the longest time I've put up with it until now. If this figure does fit on the reefer, where is he supposed to go? If he doesn't go with the reefer, what is he good for?