Progress is somewhat slow, but not for lack of trying. The way I designed the layout requires a lot of cut straight and curved track sections, and I am spending quite a bit of time with the cutoff wheel and the file. Anyway, here are some pictures.
Some of the track at Etieca Valley as seen when standing on an 18" platform.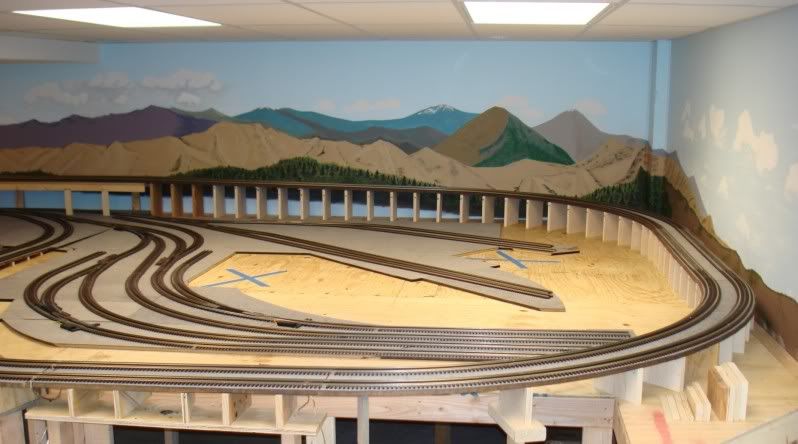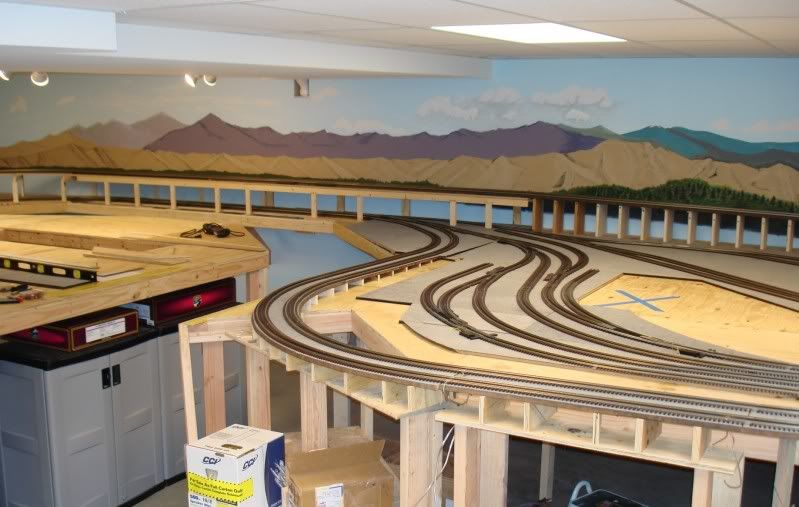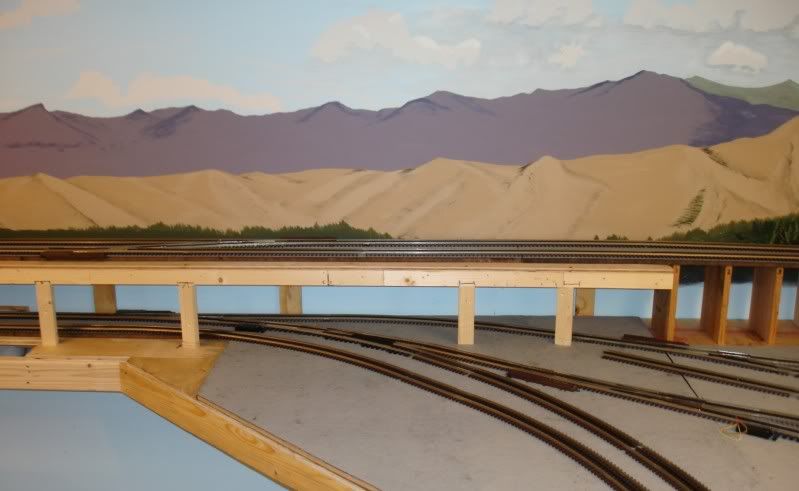 Track that will connect the West and East sides.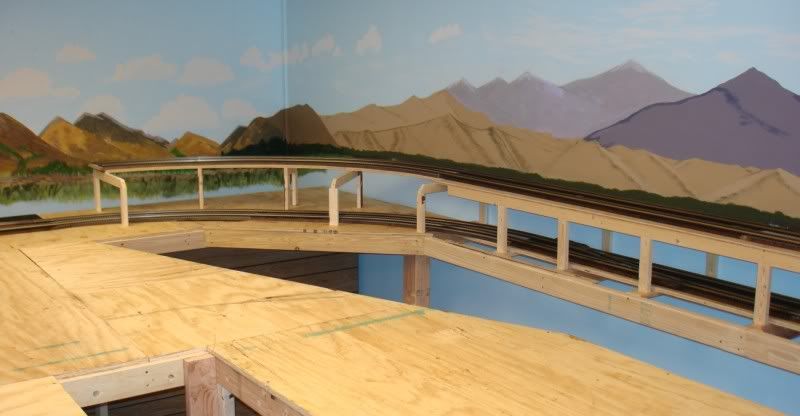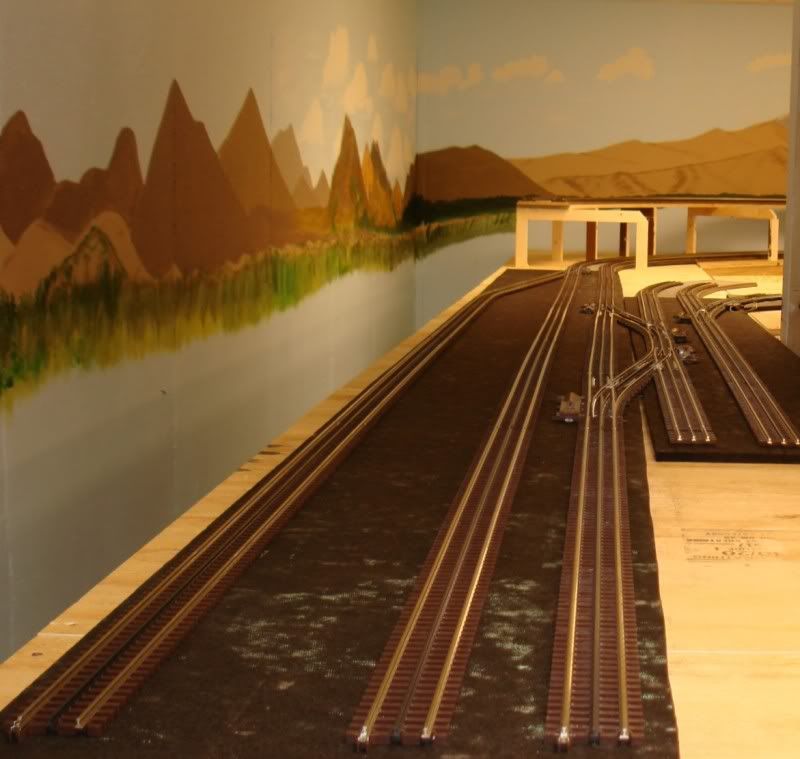 City Backdrop: I paint some every week end, but I find this somewhat difficult.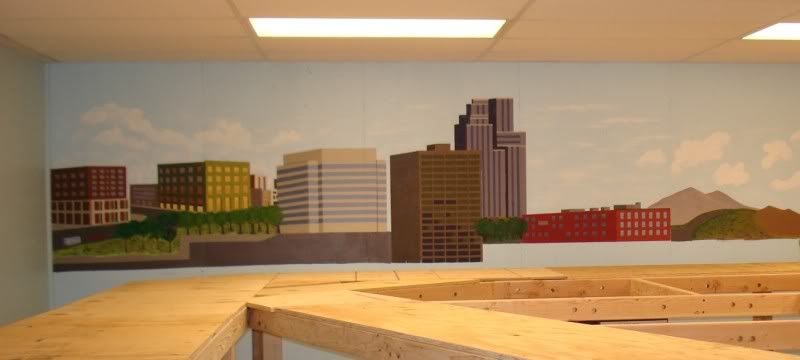 This portion of track will be supported by a wooden trestle. It will span nine feet, with a 30" bridge under the straight track section. I will build the trestle from scratch and will post pictures soon.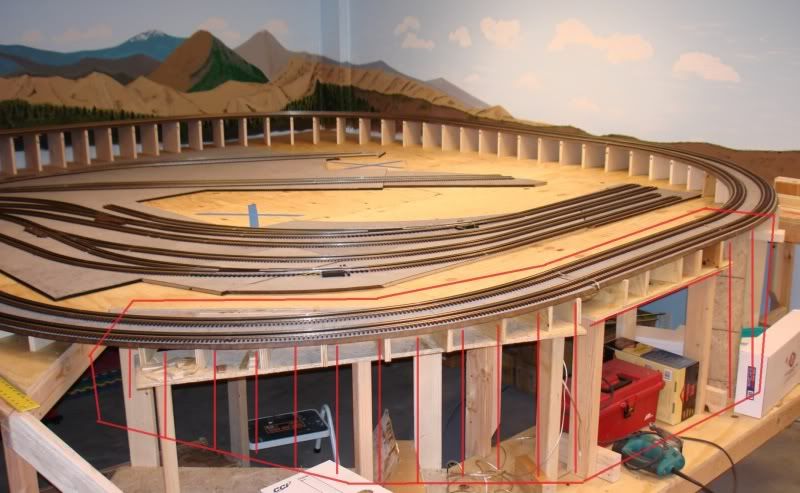 Track gauges, as posted by Don (DMASSO). These are great and really help lay track easily and accurately. I made one for three tracks and two for two tracks, as shown, and have been using them with great results.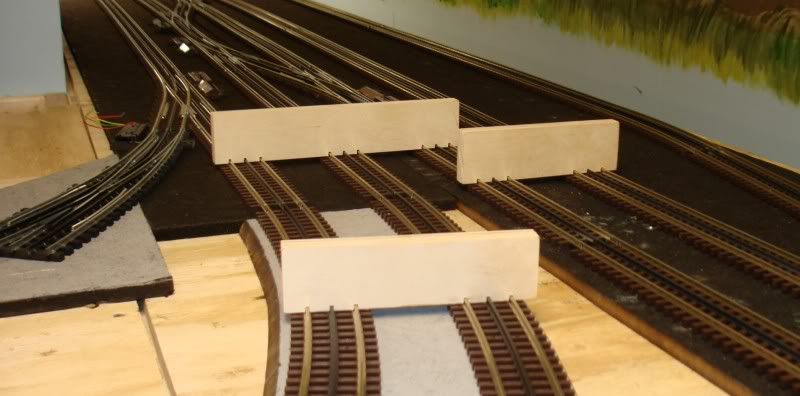 To join Ross Custom switches to the Atlas track, I simply cutoff one end of the standard Atlas track joiner so it is flush instead of having the protruding lower end. This allows the joiner to engage more of the RCS rail.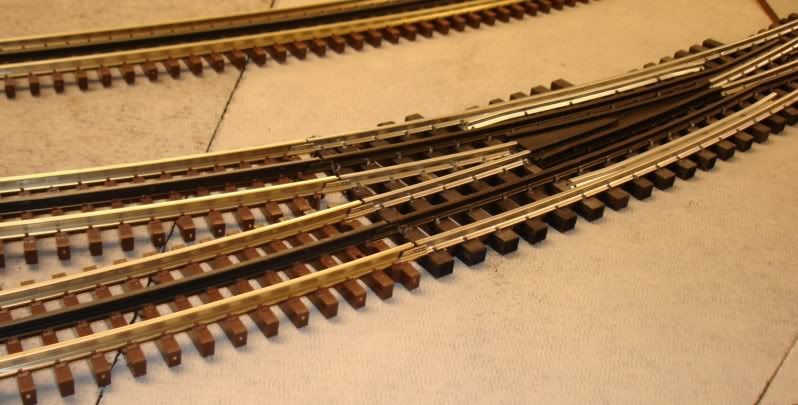 Back soon, and thank you for looking!
Alex